We often have customers come to our shops who started going to a dealership for their repairs after they bought their car, but are now looking for an alternative. So we get to hear their experiences and what they are looking for in an auto repair shop.
Admittedly, I am biased toward locally-owned and operated shops. However, I think I can give you some insight and things to consider when deciding whether to take your car to an independent shop or a dealer for your repairs.
Just like you take care when choosing a personal physician, it is helpful to ask friends who they recommend and also check online reviews for automotive shops. It is important to develop a relationship with your technician (mechanic) and Service Advisor, and to develop a level of trust with that shop. Chances are that when you go to a dealership, you will not know either the Service Advisor or the technician that works on your vehicle. At a smaller independent shop, not only will the staff get to know your name and car, you can request a technician and even see what needs to be done on your car.
Independent shops tend to be more
conveniently located
, closer to your work or home. For convenience, proximity may be important when choosing an auto repair facility. Most dealerships, and some independent shops, have shuttle services.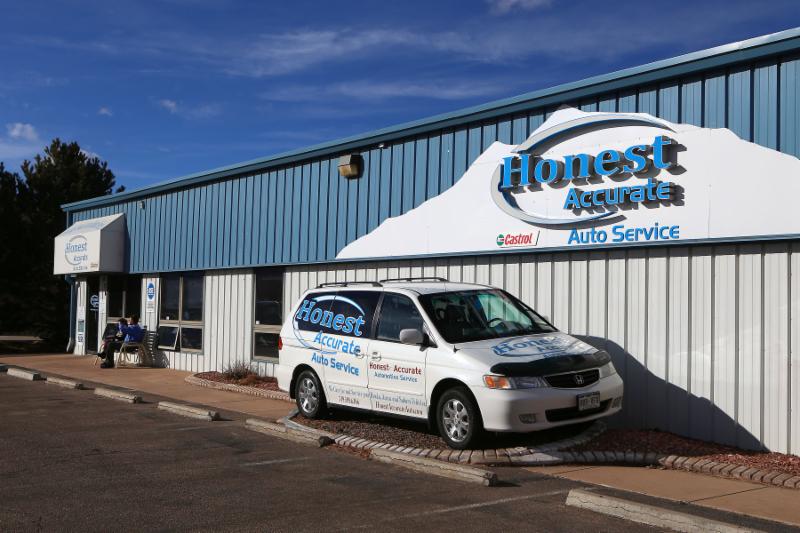 However, when I had to go to a dealership for warranty work, I found that I had a long, scenic shuttle ride around the city before making it to my destination. We are very cognizant of our customer's time, and our
shuttle driver
will generally take you to work or back home promptly, as well as picking you back up after the repair is completed. We have been known to help people get to work from home the next day if the repair is taking longer than anticipated (if we keep the car overnight) or we have helped pick up kids at school. Smaller independent shops can be more flexible in delivering customer service, and we strive to make car repair as convenient as possible.
Ask your shop about years of
experience and training of their technicians
, and you can
tell if they have a high level of both. In our shops, we are able to attract experienced and professional staff with several years of experience because of the way we operate.
For example (in contrast to most other independent shops and dealerships), our technicians are paid a salary and not commission (called "flat rate" in the business). This is very important for our customers. Unlike repair shops that pay their technicians by commission, our salaried staff have no financial incentive to recommend work that your car may not need. Also, since we are closed on weekends, our technicians and staff have time with their families. This allows us to maintain an experienced and well-trained consistent staff that you can depend on seeing when you come in the shop.
Another difference you will find is that independent auto shops will generally charge significantly less than their dealership counterparts. I recently did a phone poll of labor rates, and found that our labor rates were 10-15% less than the dealerships. Also, although we often recommend OEM parts (Original Equipment Manufactured), our Service Advisors know which parts can save you money and are comparable in quality. Conversely, we will never use part in that will not last or is of poor quality.
In the end, you will save money, have increased personal attention, experienced staff, quality work and attention to detail (we even vacuum and lightly clean your vehicle!) at our independent, locally owned and operated shop. With the name Honest Accurate Auto Service, we are telling our customers how we do business. This is the standard we expect of ourselves, and to which we hold one another accountable.